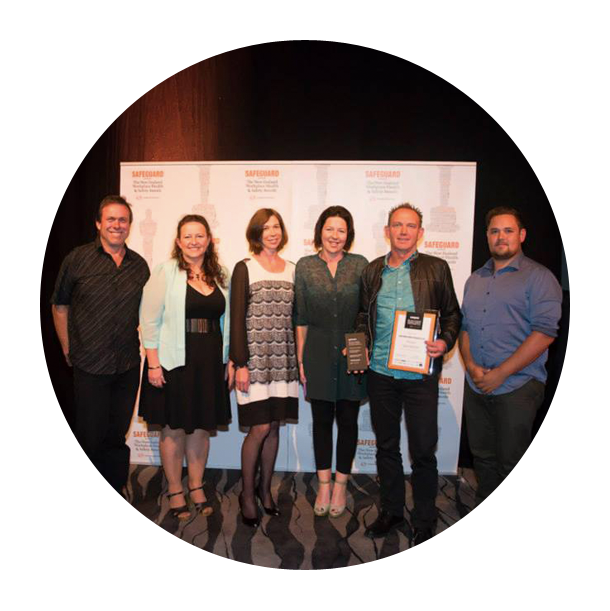 Safety


We don't just value safety, we invest in it too
Safety is no accident
That is why Northern Forest Products invests in new Health and Safety initiatives.
That is why our goal is to eliminate all accidents in all forests where Northern Forest Products is principal.
75% of all trees machine felled.
Drug and alcohol free workplace.
Radio contact for all workers - Northern Forest Products sponsors handheld radios so all harvesting personnel are in constant radio contact.
Safety HQ - A Northern Forest Products initiative to encourage engagement and improve communication and contractor staff welfare.

Northland Forestry Awards
Northern Forest Products is proud to support the Northland Forestry industry and continues as a Gold Sponsor at the Northland Forestry Awards, sponsoring the Forestry Family of the Year Trophy.
This award is open to families with two or more immediate family members working within the industry. This can extend to all parts of the industry including trucks, a mill or the port.
To be eligible for this award the family must:
Demonstrate commitment to industry training through progress made or being made and benefits obtained.

Show willingness to improve productivity and safety using sound processes and practices and can demonstrate a good work ethic.

Their contribution to the community by involvement in sporting, cultural, mentoring or other similar activity and how they are regarded by their peers.

Describe the family's aspirations and where they see themselves in the future.
Congratulations to
Subritzky Clarke Logging, 2018 Winner
Tombleson Family, 2016 Northland Forestry Family of the Year
2021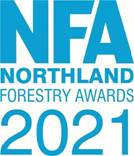 2019
Northland Forestry Awards 2019
Lex Harkness, of Trees Out Ltd, Northern Forest Products' Roading and Environmental Manager, won the Roading Excellence Award.
2016
Northland Forestry Awards 2016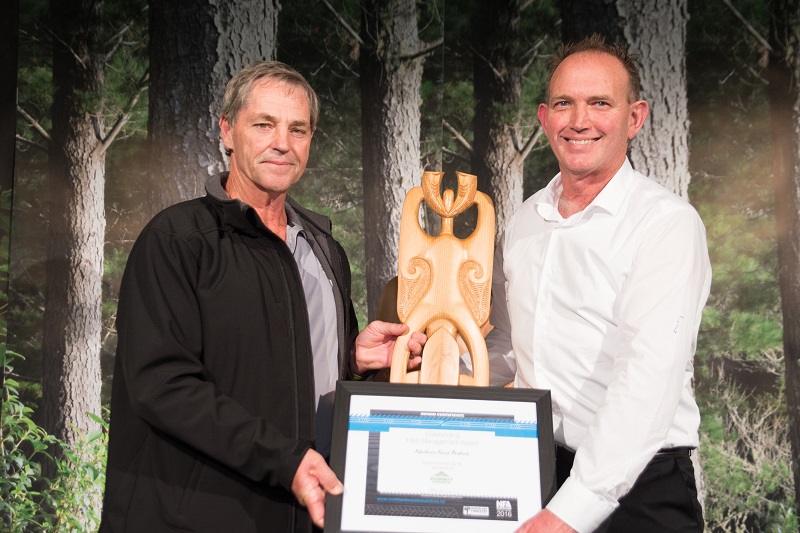 Northern Forest Products won the Outstanding H & S Management Award at the inaugural Northland Forestry Awards.
Dave Johns, Northern Forest Products Roading and Environmental Manager at the time, won the Roading Excellence Award.
                                       __________________________________________ 
 2015
Northern Forest Products won Category 4 in the Safeguard 2015 New Zealand Workplace Health and Safety Awards for NZ Safety best initiative to encourage engagement in health and safety, for the Safety HQ initiative.
The judges acknowledged the company's efforts as principal to provide an indoor focal point for health & safety in some of the country's remotest work sites.
The 'Safety HQ' containers are a hub for the harvesting contractors to engage on safety with others such as log transporters and forest owners.
They provide an indoors co-ordination point for all health and safety activities, including lighting, seating, whiteboard, safety documentation, first aid, tool storage and a welcome rest area to combat fatigue and to plan safe work methods.
Following this, Gary accepted an invitation to speak at the 2016 Safeguard Conference which was held in May 2016.
Safeguard Magazine 2016, It's a wrap by Peter Bateman
The you-could-have-heard-a-pin-drop prize goes to Gary Leslie, director of Northern Forest Products, who delivered a 15-minute master class in what Andrew Hopkins would encourage in any leader: a sense of chronic unease. Simply outstanding in his sincerity and his insight about what being a leader in a high-risk industry really means.