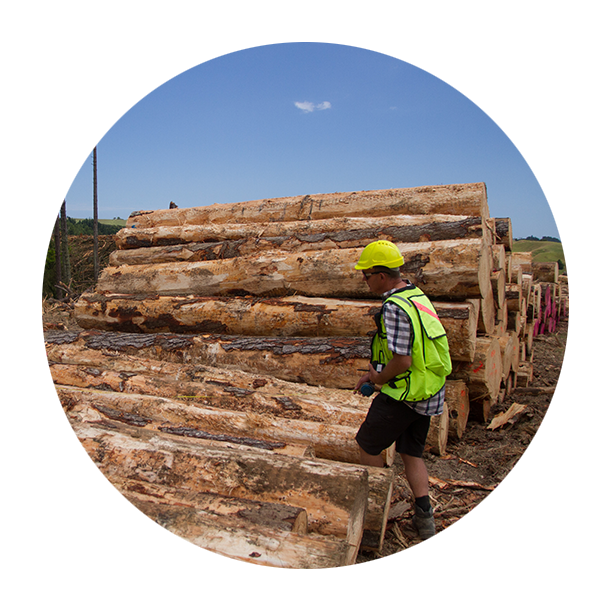 Testimonials


If we say it, we do it
Ronaki Limited has had the good fortune to have had Matt (NFP contractor and crew foreman) conduct our harvesting over three seasons now and on each occasion we have had no cause for complaint.
I look forward to further operations with Matt and hope that he manages to stay in the game because it is difficult to find good honest operators who respect your property and forest as if it was their own and Matt, in our opinion, is one of those people.
Ronaki Ltd
Northland
---
We found Northern Forest Products to be friendly, obliging and reliable. They were always open to discussion and any feedback was prompt.
We found the operators were not only skilled but very personable to the bargain. 
The overall operation, on site and in the office, was smooth, pleasant and professional. The harvesting was completed comfortably within the predicted time frame and the payments made on time. 
We would be more than happy to recommend Northern Forest Products to anyone considering logging companies. 
Alex & Colleen Macmillan
Pipiwai
---
Solid communication skills, up front payment, professional standards.  Very satisfactory.  A good company culture.
W & J Marsh
Whangarei
---
Pass onto the company owners and management that all your employees, contractors and workers have been an absolute pleasure to work with.  We have been very impressed with the respectful business approach of all those we have come in contact with.  A very painless process from woah to go!  A big thankyou to everyone involved.
Helene Leaf
Whirinaki
---
Graham and Alex Wright, directors of RiverLea Agri Ltd, contracted the services of Northern Forest Products Ltd to harvest 27 hectares of 21 year old pine trees on our previously owned property.
The contractors did an exceptional job of clear felling the pine trees.  The land was left in as tidy a state as can be expected from a harvest.
Northland Forest Products honoured the stumpage agreement and we were paid in full and on time. 
We would have no hesitation in recommending Northern Forest Products Ltd for harvesting your pine forest.
River Lea Agri Ltd
Whangarei
---
They were very quick and efficient and did what they said they would do.  Excellent, inspirational.  Very good, pleasant (to deal with), good communication.  Couldn't have done better.
Shayne Dempster
Hikurangi
---
Thanking you very much for what you did with our pines.  It was a straight forward exercise from our point of view.  Thanks for your marketing approach.
We found Gary (Northern Forest Products) was approachable, straight forward, honest and did a thorough job on our pine block of roughly 36 hectares.
Elaine & Jack Dempster
Hikurangi
---
Very professional, with friendly service and good communication at every stage, always kept informed.
K McCann
Waipu
---
We are very grateful for the professional job that your crew did.  Matt, Bruce, Tim, Lex and the logging truck drivers were excellent and did such an amazing job  We were impressed at the clear communication and how quick and tidy they were. We also appreciated the little details that were done to ensure that there was minimal mess. We couldn't fault them in any way!  What an awesome team!   We love having some extra light now. Thanks so much for organising the felling of our trees. 
Grace and Paul Williams
Whangarei
---
I had good experience with NFP. They seemed well organised and payment has been prompt. I am happy at condition of the harvested area post harvest. Safety levels are up to scratch.  I will probably purchase another forest and will contact NFP in regards to harvesting.
Rob Linssen
Marlborough
---
---